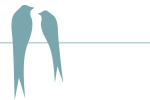 Beautiful Devon countryside
Where We Are
The barn is located on the Devon and Cornwall border near the village of Lewdown in Devon. Nearest towns are Tavistock, Okehampton and Launceston. Approximately 3.5 hours from London, 45 mins equidistant from Exeter and Plymouth.
Book a break
A Quiet Countryside Getaway
Come and stay with us
BY AIR
The closest airport is Exeter International Airport
and is 45 minutes away
BY CAR
Driving from London to Swallow Barn is
approximately 3.5 hours
BY TRAIN
With regular links to London Paddington provided by First Great Western, Exeter St David's train station is
approximately 45 minutes away and approximately a 3 hour journey time The Surrounding Area
About Lewdown
The village is a picture of bucolic bliss, positioned on the fringe of Dartmoor National Park between the plunging hills that separate the valleys of the River Lew and River Thrushel between Okehampton and Launceston.
Lewdown in West Devon According to records, is one of the earliest villages built by Saxons in West Devon and rumour has it that the Athelstan, the first King of England, held court in the settlement around 931AD.
Amidst the rolling countryside and patches of woodland resides a small assortment of agricultural dwellings as well as a grand Elizabethan manor house, sprinkling of Devon holiday cottages and the village pub, The Blue Lion, which offers a good Sunday lunch.
The ancient market town of Launceston is just a short drive away, as well as Tavistock which now hosts an array of independent boutiques and markets in place of its mystical vanished Benedictine abbey.
Swallow Barn offers a refined but excellent choice for visitors who want to explore the rugged wilderness of Dartmoor in style.
Dartmoor and West Devon is brim-full with raw, natural beauty and fantastic for walkers. The landscape of undulating heather-clad moorland, granite tors and prehistoric stone circles is sure to succeed in leaving even the most hardened traveller weak at the knees. Swallow Barn offers a roaring open fire for warming up after an outdoor adventure if the English weather is not at it's best.
Explore the area
Out & About
Myth and Legend. Make up a delicious picnic and find your secret spot among the toadstools on Dartmoor. Don't forget to listen out for the giggling of the mischievous elves and pixies, and the tinkling voices of the beautiful flower faeries...
Buckets and Spades
The area has a wonderful collection of beaches and towns. Bude on the north coast of Cornwall is a popular surf spot, and the closest beach to Swallow Barn. The nearby South Hams with its surrounding coastline and beaches is only 30 minutes away. South East Cornwall is 50 minutes away with its sandy beaches and plenty of opportunity to hit the waves and try your hand at surfing.
Friendly Local Inns
When your cockles need warming, walk into one of the local pubs with their wonderful Dartmoor characters and friendly landlords – there's simply nothing more authentic and relaxing to calm the soul.
Okehampton
Okehampton is situated centrally in Devon making it a perfect base to explore both north and south coasts while less than an hours drive to the Eden Project. Visit Okehampton Castle that dates back to Norman times and enjoy both the history and outstanding views that the castle affords.